NEW FEATURES IN VERSION 2
Live Audio in version 2.21!
Optimized for iOS 6.1 or higher (required)
NEW in Remote Patrol 2.21, Live Audio !

Apple Push Notifications sent on motion detection (SecuritySpy 3.11 or greater, Including 4.x)

Single server for both local and remote viewing based on the network you are currently on
Full support for iPhone 5 larger screen
Both portrait and landscape supported
Searchable server table
Searchable history result
Create new servers using Bonjour
Auto detect changes to SecuritySpy configuration
Customizable multi-view
Toggle Active/Passive by camera or all at once
Toggle notification by camera or all at once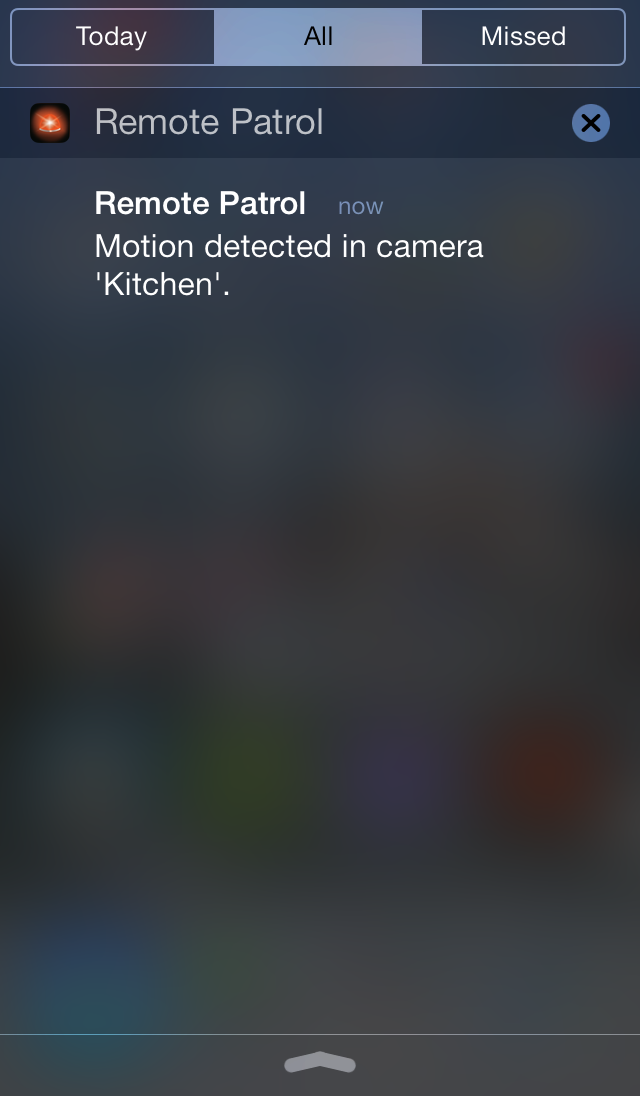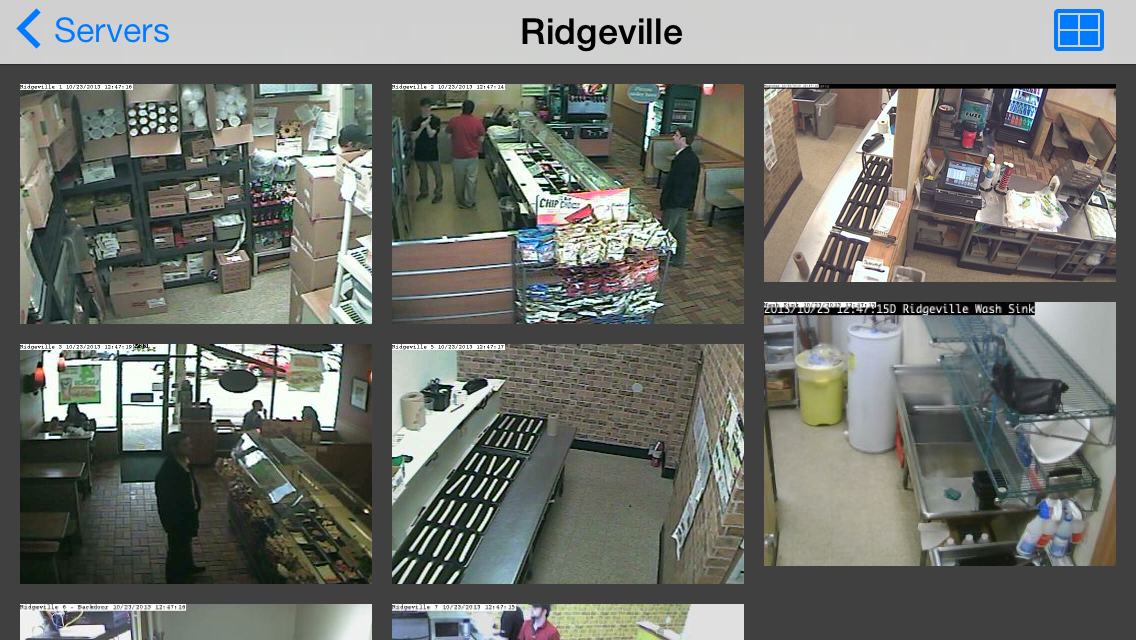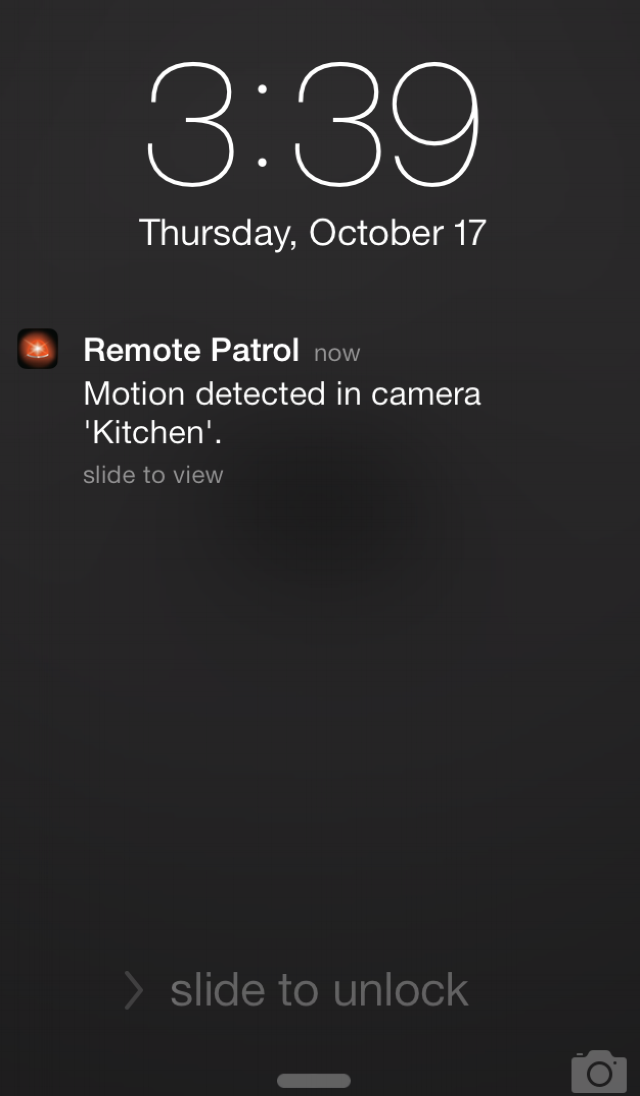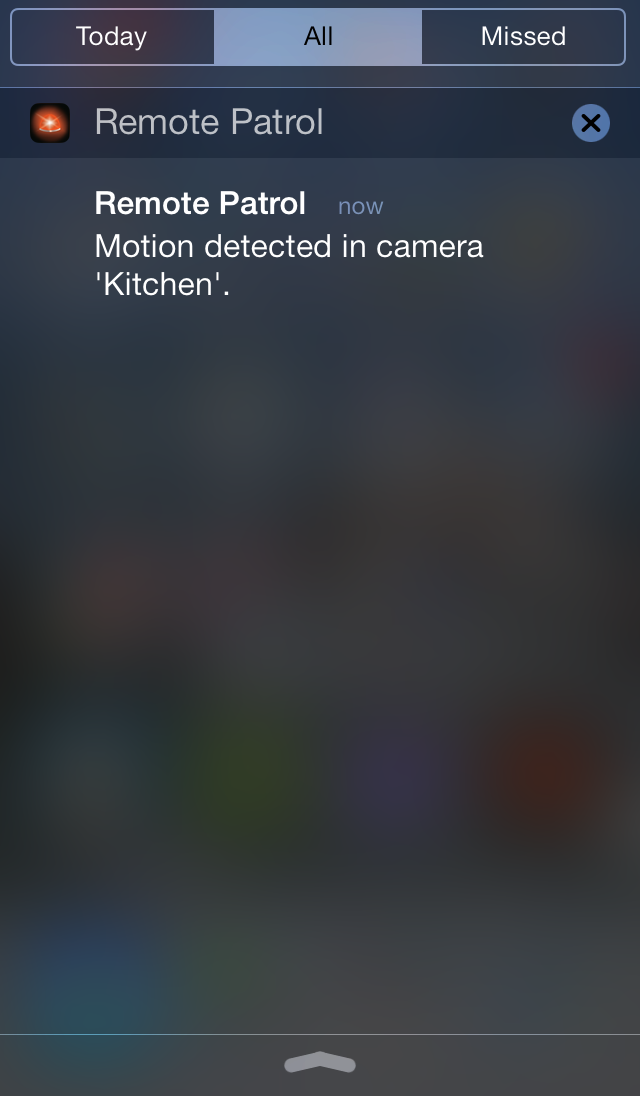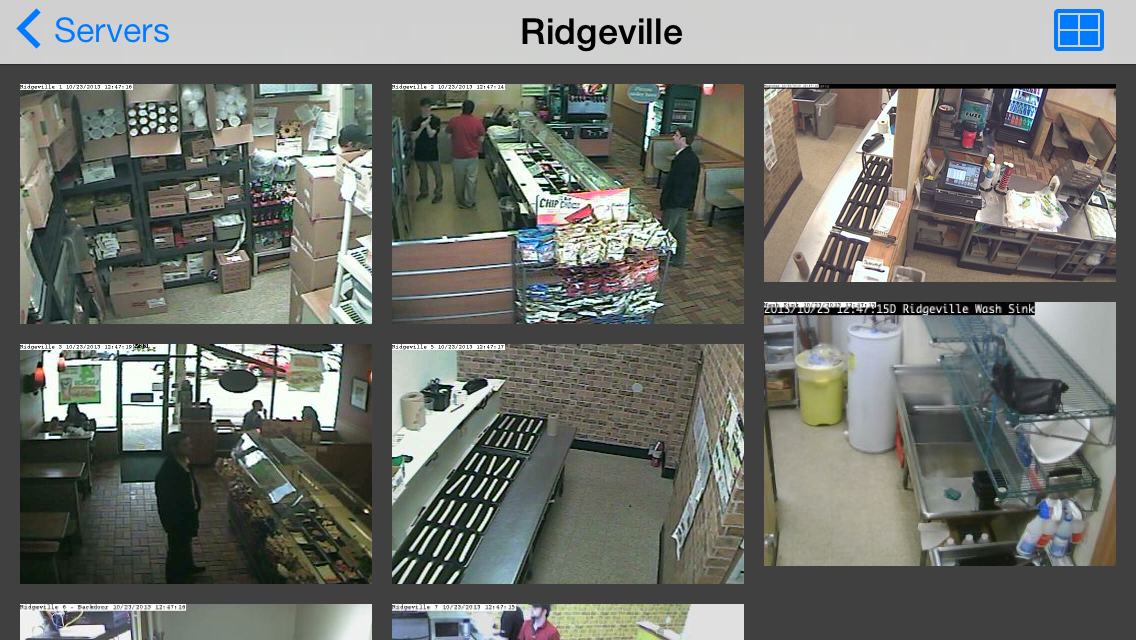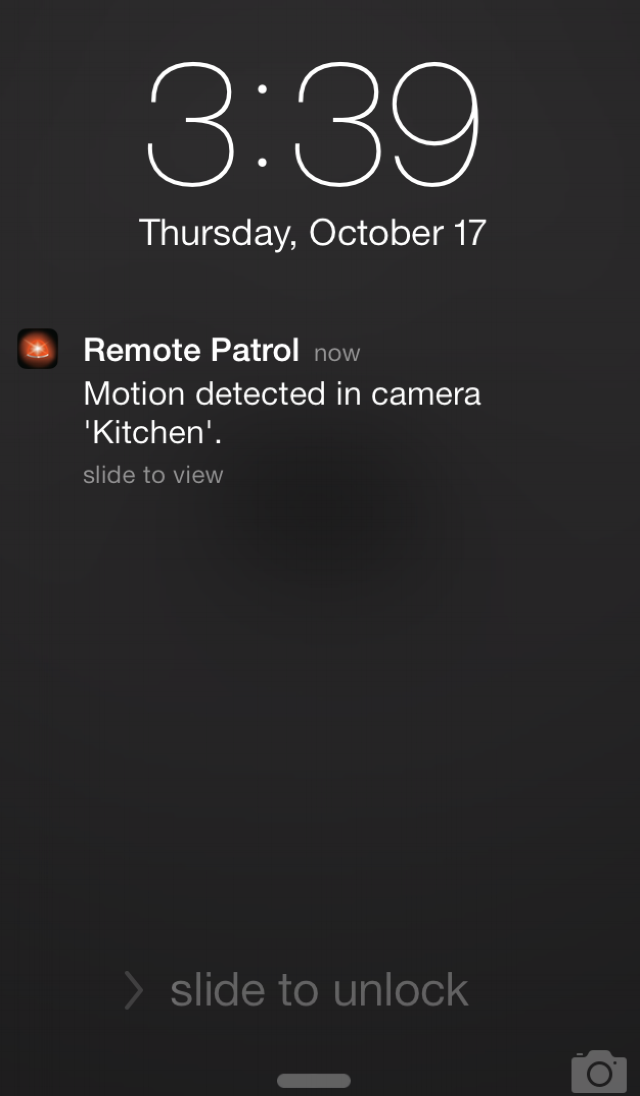 Customer Testimonials
Very Well Done! ★★★★★ - Oserv
Im very impressed with this app. I have been using Ben Software's Security Spy for many years and it is by far the best security software available for the Mac. Only problem has been accessing multiple security spy servers via the Safari Web browser with shortcuts to each one on the IOS home page was kind of clunky.
Then I discovered Remote Patrol!
So much easier, I can now access all of my Security Spy Servers with one click on the app! If you use Ben Software's Security Spy - you need this app! I absolutely love the fact I can review all of my motion recordings from within the app while I'm on the go - instead of getting my laptop out and logging into the website to review recordings or attempting to log in to the individual servers with IOS Safari to review the recordings.
This app even has push notifications on motion, I have been using different apps to make that happen for the past year…finally I can get push notifications when motion is detected by one of my camera systems without third party software.
Kudos to the developer!
Rob at Remote Patrol support even answered a technical question of mine in a matter of hours!
From one developer to another - Great App - keep up the good work!
Love the update! ★★★★★ - thelexbox
This is THE program to use for Security Spy.
Rounds out the Security Spy on Macintosh offering ★★★★★ - by rfraumann
This is a great app. Doesn't get in the way, and in the day and age of a lot of poorly crafted stuff, it stands heads and shoulders about the rest. Or another way of putting it, this App "simply works" well!
Perfect tool for the job. ★★★★★ - by krislovescalifornia
I have Securityspy running on an Xserve at school. It is connected to 6 Axis 1054 cameras. I use this app to view all 6 cameras in real time wherever I have an Internet connection. It just works, and works great. I use an iPhone 5 with iOS 6, and our principal has an iPhone 4 with iOS 5. We also use the HD version on our iPads without problem. A perfect app for the job!
Dynamic DNS Configuration
URL Scheme for inter App Communication